FACE SECURITY CHALLENGES

WITH CONFIDENCE
Expanding your knowledge with security training courses is vital for employability in the security sector. You want instructors that engage you, make learning interactive, and leave you feeling ready for what's to come. That's what we offer here at Blue Mountain Group, and so much more.
Whether you're refreshing your security skills or just at the beginning of your professional security career, our ex-military and law enforcement instructors are here to support you every step of the way. Our courses stage realistic environments and leave boring presentations in the past.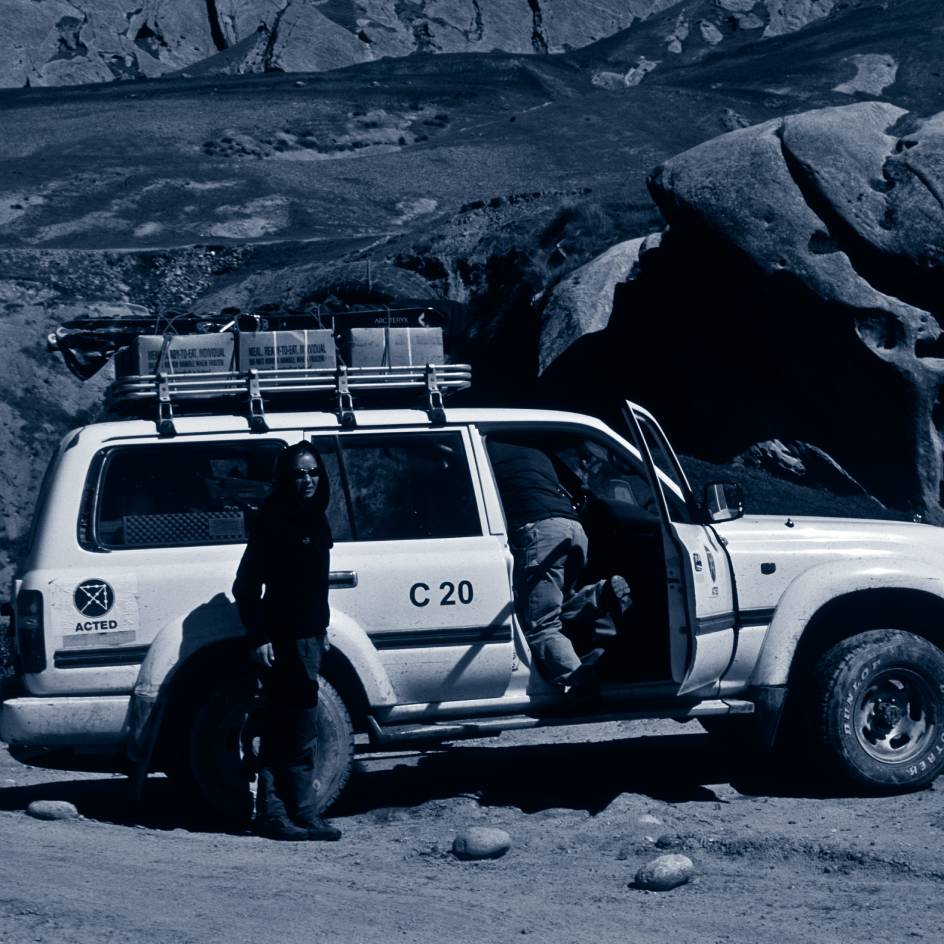 When a security threat arises, you need to know how to respond and do it fast. Our state of the art security training facility in London is the perfect environment to develop your risk and threat prevention abilities, even in the most hostile of environments. With a variety of online and in-person security training courses available, we're sure you'll find one to suit your needs.
Our world-class former military, former law enforcement, and commercially experienced instructors are here to offer practical, fun, and hands-on lessons that immerse you in real-life situations. With our instructors over 200 years of combined first-hand experience, knowledge, and expertise, we train and guide you for the task at hand.
Emergency Casualty
First Response (ECFR)
This intensive 4-day course is for the practitioner working in roles that involve giving emergency medical care as the first responder at an accident or emergency scene. Roles may include security operatives, close protection officers, or people working in high-risk areas.
You'll learn from experienced first aid instructors who've worked within the security industry for many years, giving them the ability to tailor this course to the specific needs of security operatives.
Complemented by live casualty simulation scenarios, this course will give you the confidence to put your newfound skills into practice within your chosen profession.
Complete and pass our Close Protection Course, and you'll automatically qualify for a job interview for the highly sought-after security skills you'll learn. This SIA-approved BTEC Level 3 course covers a diverse range of close protection scenarios. You'll learn and practice risk and threat assessments, protective surveillance, conflict management, kidnap and ransom awareness, IED awareness and so much more, whilst being able to put all the skills to the test in live, realistic and challenging environments.
Benefit from the insights of our highly-experienced team of instructors who have spent their careers operating in high pressure environments in Special Forces, Intelligence, Medical units, Police, and the commercial market.
Contractors On
Deployed Operations
(CONDO)
Our CONDO courses provide preparatory training for working within operational areas in support of the Ministry of Defence. The courses teach you the knowledge and skills you need to take responsibility for your own safety and security in what can sometimes be a challenging environment.
Courses are either 2-days for low-risk environments or 3-days for high-risk environments. We complement these courses with a 1-day refresher training workshop which we deliver on an annual basis.
Hostile Environments
First Aid Training (HEFAT®)
We originally designed our world-renowned HEFAT® course to protect media crews reporting events in hazardous areas. It's now also used by global NGOs, development, oil and gas companies, and others working in low to high-risk regions.Our 3-day and 4-day HEFAT® courses help staff become aware of the personal safety and medical risks that may arise while working in challenging environments and how to mitigate them.
Most opt for the 4-day option, an accredited course that pulls together all elements from the prior 3-days into a final scenario day and provides training for issues surrounding civil disturbance. We also offer a refresher HEFAT® course which we recommend attending after 3 years.
Travel Safety Awareness Course (TSAC)
We designed our Travel Safety Awareness Courses with the everyday traveller in mind: business travellers, gap year students, or the more adventurous off-route tourists. You'll learn from experienced instructors who've spent many years working and travelling in countries well off the beaten track. This course teaches you how to plan and execute your journey safely, equipping you with the knowledge and skills you need to travel confidently and deal with issues like:
• Awareness of your environment
• Selection and safety of accommodation
• Documentation & Visa requirements
• Cyber awareness
• Conflict management
• Street crime
• Vehicle use and public transport
• Cultural awareness
• Localised medical issues
Evasive And Defensive
Driving (EDD)
Our EDD course helps students develop a wide range of advanced driving skills in a fun learning environment and is delivered safely by highly experienced former police and military instructors.
In fast-moving, challenging scenarios, we teach our students how to recognise and respond to the risk or threat and provide tactical skills and techniques to help them mitigate a potential attack, ambush, or hijack situation.
Our EDD course is delivered on a disused airfield location, allowing for hostile scenarios to be practised while ensuring the highest of safety standards.
Security Chauffeur
Driving Course
Having a well-trained security chauffeur is the best first line of defence. Not only will your chauffeur become a more responsive driver, but they'll also learn personal security awareness, travel awareness, counter-surveillance, and first aid skills – all tailored to the client's needs and risks.
After successful completion of the security chauffeur course, delegates will receive our recognised security chauffeur certificate. We can also provide First aid training and certificates should the chauffeur not be already trained in these vital skills.
Our security chauffeur driving course is ideally held at the client's location and in the client's vehicles. This allows our instructors to assess the working environment and the delegates to 'get to know their work vehicles' better.
Defensive Driving & Road Safety Awareness (DDRSA®)
The Defensive Driving and Road Safety Awareness course (DDRSA®) gives you and your company confidence in your driving ability and achieves duty of care compliance.
The course is based around current legislation and motoring body standards: In full name Institute of Advanced Motoring (IAM) and Royal Society for the Prevention of Accidents (RoSPA).
In addition, this course will help to ensure you meet corporate legal responsibilities and can incorporate a RoSPA driving assessment (the highest UK driving accreditation). Completion of this award may attract insurance benefits.

Sharpen your security skills by learning from the best.
View our course calendar for 2022